POWERCHAIN 800
POWERCHAIN 800 is a disc cultivator that, with its unique diamond-shaped construction, fulfills many functions in the field.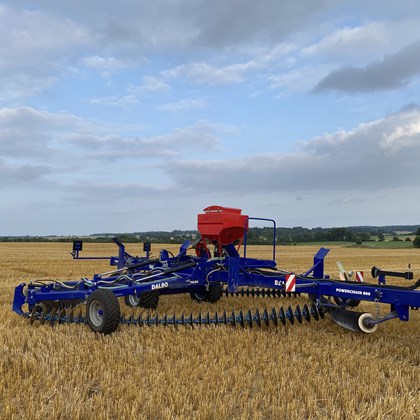 POWERCHAIN 800
Power requirement min.
180 HP Concept
It is a very cost-effective machine in terms of its working width and compared to other machines on the market.
The POWERCHAIN has a wide range of functions, and helps deal with weeds, decompose plant debris, create false seedbeds and at the same time leveling the field.
The POWERCHAIN has the possibility to process potato haulm and cover crop. If sowing equipment is fitted the POWERCHAIN can sow cover crop, thus saving a pass.

The POWERCHAIN can handle in field undulations leaving a level finish whilst at the same time ensures a full cut (2-5 cm) under most conditions across the full working width.

In summary the POWERCHAIN is a sensible, versatile cultivator.
Standard equipment
POWERCHAIN standard equipment
Wheels: 520/50x17 14 PLY

Support wheel front: 260/75-15.3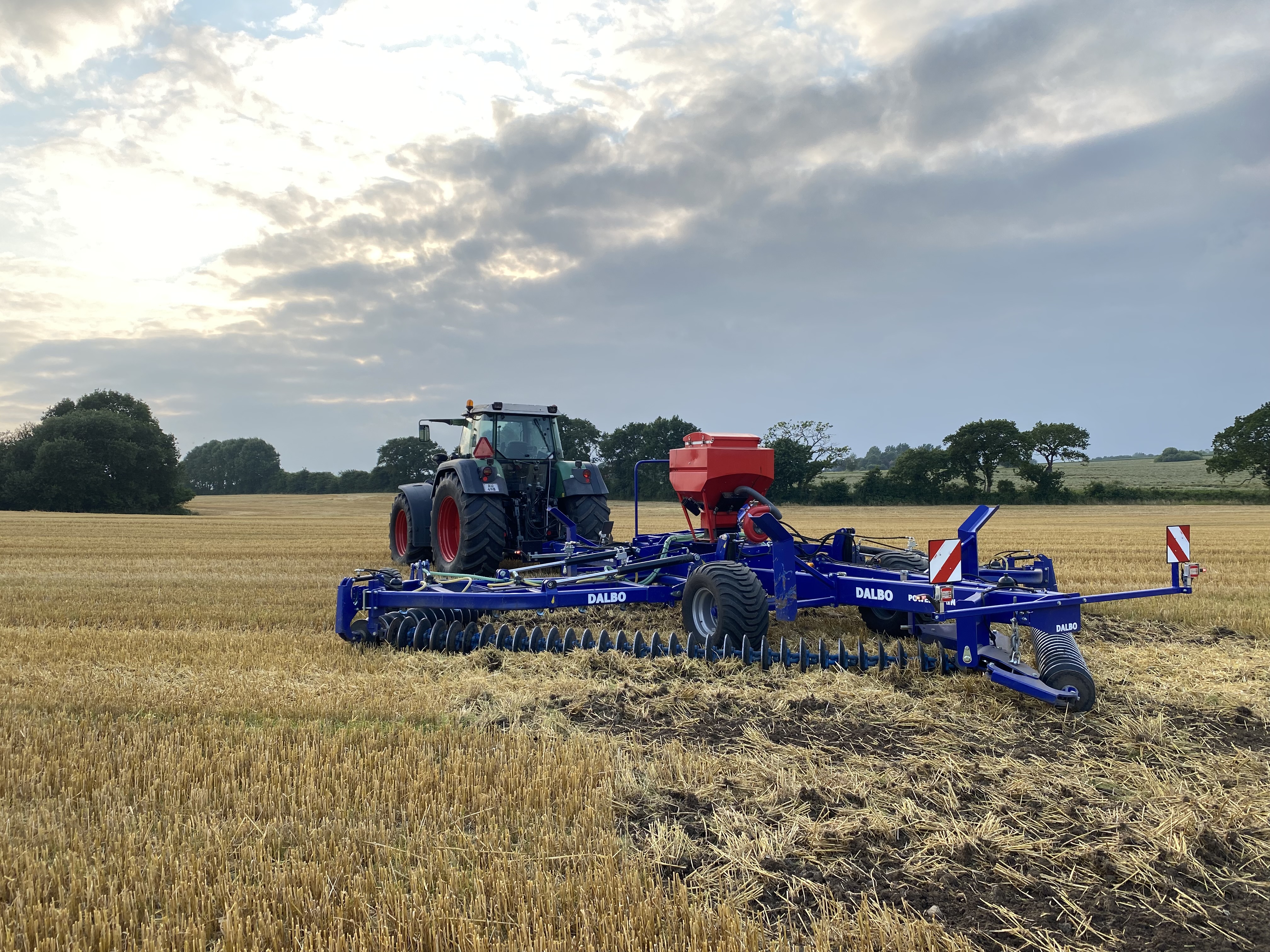 Discs
POWERCHAIN 800 is fitted with 4 individual and loosely hung disc chains. Each chain contains between 31-35 discs and placed at a 40° angle of attack.
The unique diamond shape of the chains and the distance between the discs, ensures a full cut across the working width.

The chains both front and rear are hydraulically adjustable, to ensure optimal working of the discs in relation to speed and conditions in the field.

The working depth varies depending on soil conditions, but is typically around 5 cm. This can be adjusted using weight blocks.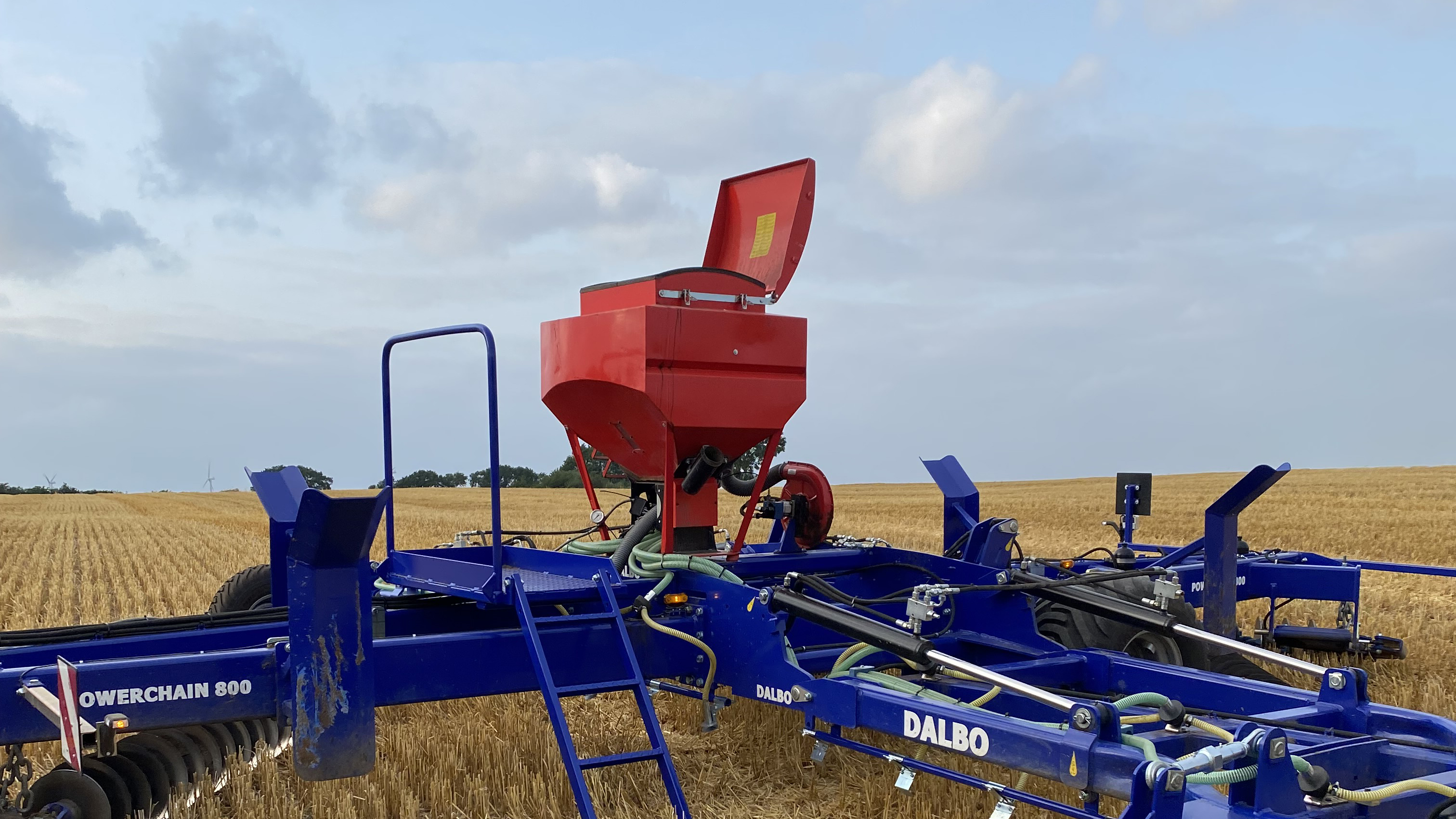 Sowing equipment
POWERCHAIN 800 can be mounted with sowing equipment which has a large capacity of 300-500 l, this allows you to do stubble cultivation whilst sowing crops.
The distribution plates for the seeder are between the front and rear discs. This causes the front discs to loosen the soil and the rear ones to cover the seeds. This composition will increase the efficiency in the field as a pass is saved.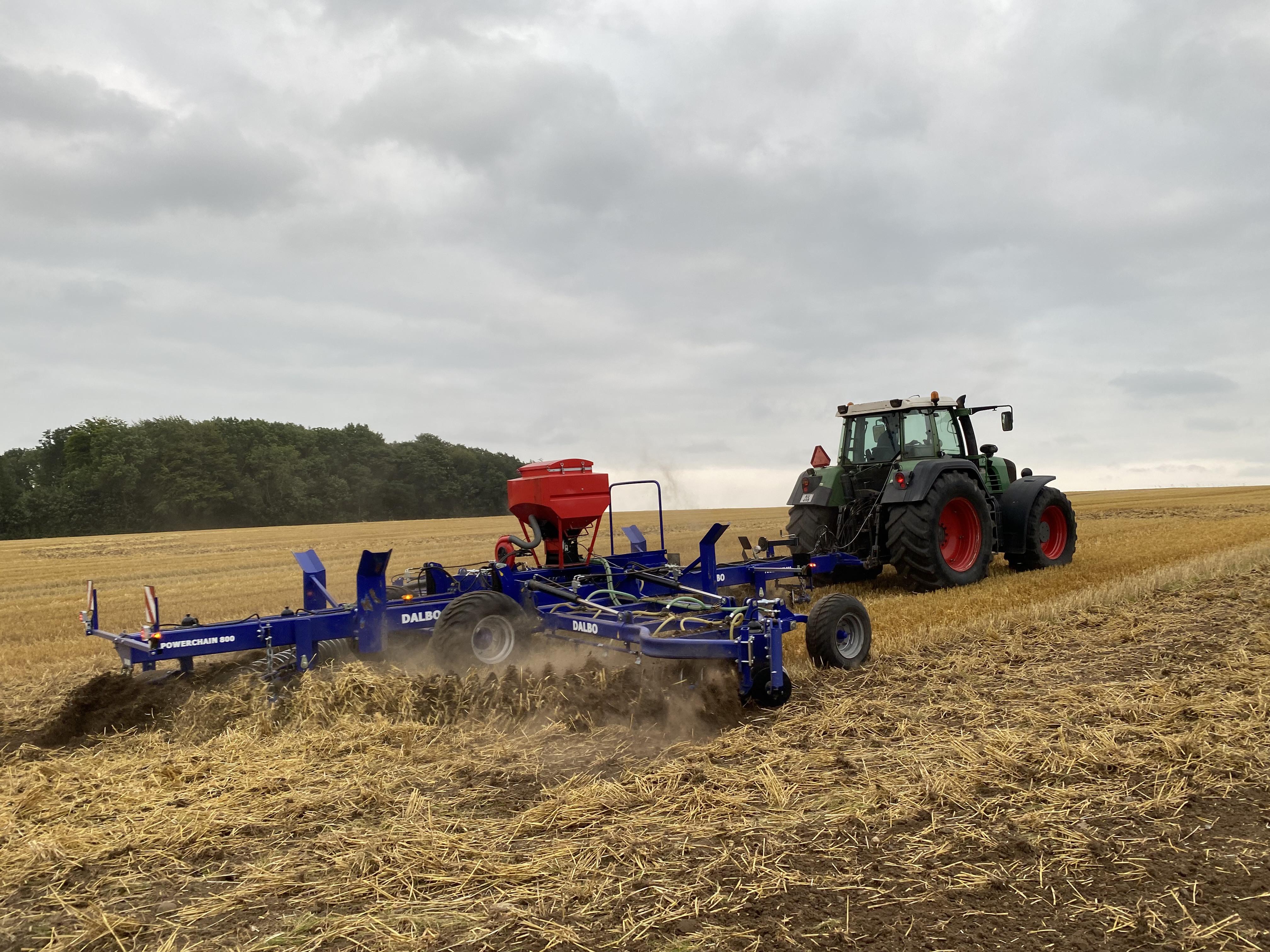 Wheels
POWERCHAIN 800 is fitted as standard with large wheels - size 520/50x17.

It provides a very high load capacity and ensures a stable ride in the field as well as on the road.

Support wheels are mounted on the side frames in front of the chains. This location ensures that the side frames run smoothly, there by achieving an even and level finish.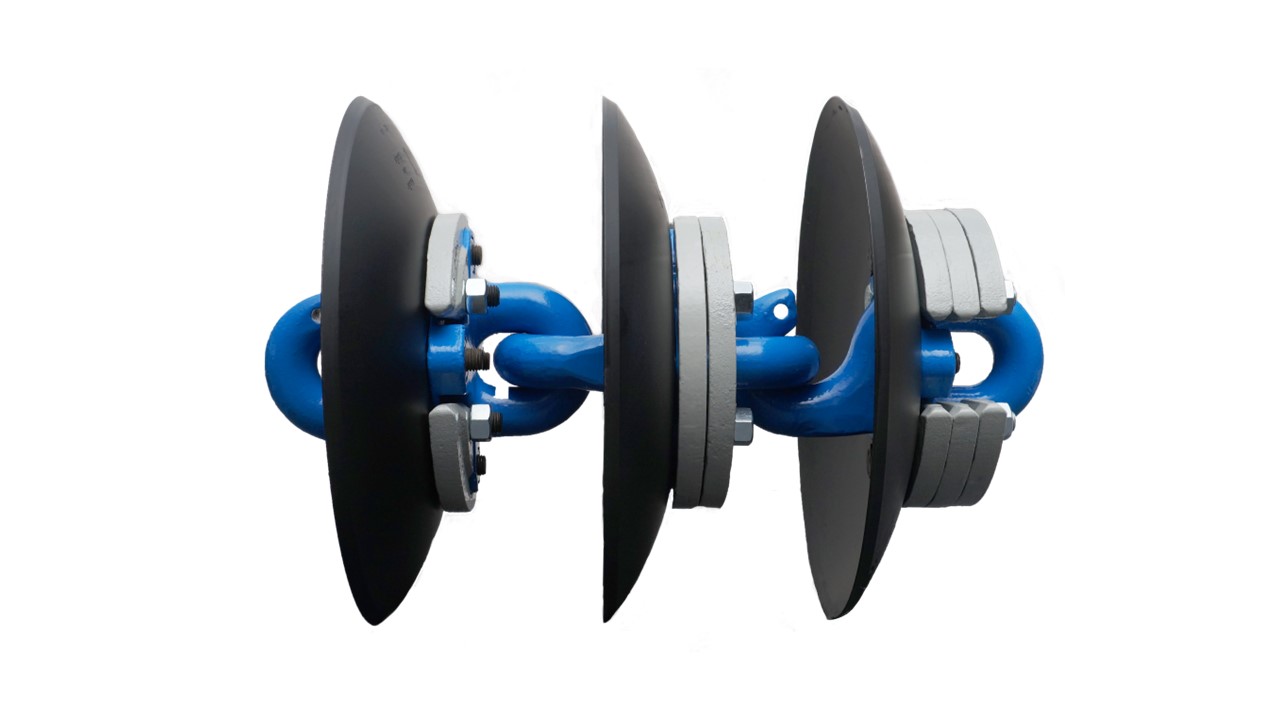 Extra weight
The discs on the POWERCHAIN 800 can be equipped with extra weight, to adjust working depth and aggressiveness in cultivation.
It is possible to add up to 3 individual 2.4 kg weights to each disc.
Accessories and extra equipment 
Extra weight blocks - 2,4 kg - up to 3 pieces per. plate
Turnable support wheel
Pneumatic brakes
Hydraulic brakes
DALBO seeder 300 L incl. hydraulic blower
DALBO seeder 500 L incl. hydraulic blower
Mounting kit for DALBO seeder (only with hydraulic blower)