CULTILIFT 300-800
CULTILIFT is a heavy-duty mounted seedbed cultivator designed for cost-effective seedbed preparation. The standard configuration includes a mechanically adjustable levelling board, a 4-row harrow section and a depth adjustment roller at the rear.
This provides an optimal combination of levelling, harrowing and consolidating for subsequent sowing.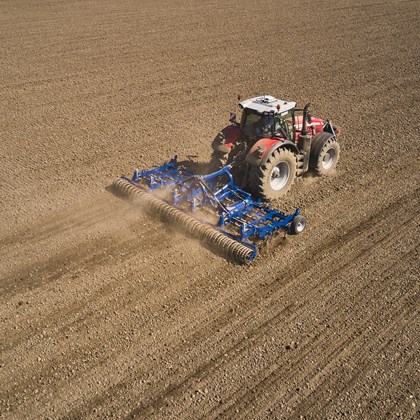 Working width
3,00-8,00 m
CULTILIFT 300
Min. power requirements
80 HP
CULTILIFT 500
Min. power requirements
110 HP
CULTILIFT 600
Min. power requirements
140 HP
CULTILIFT 700
Min. power requirements
150 HP
CULTILIFT 800
Min. power requirements
180 HP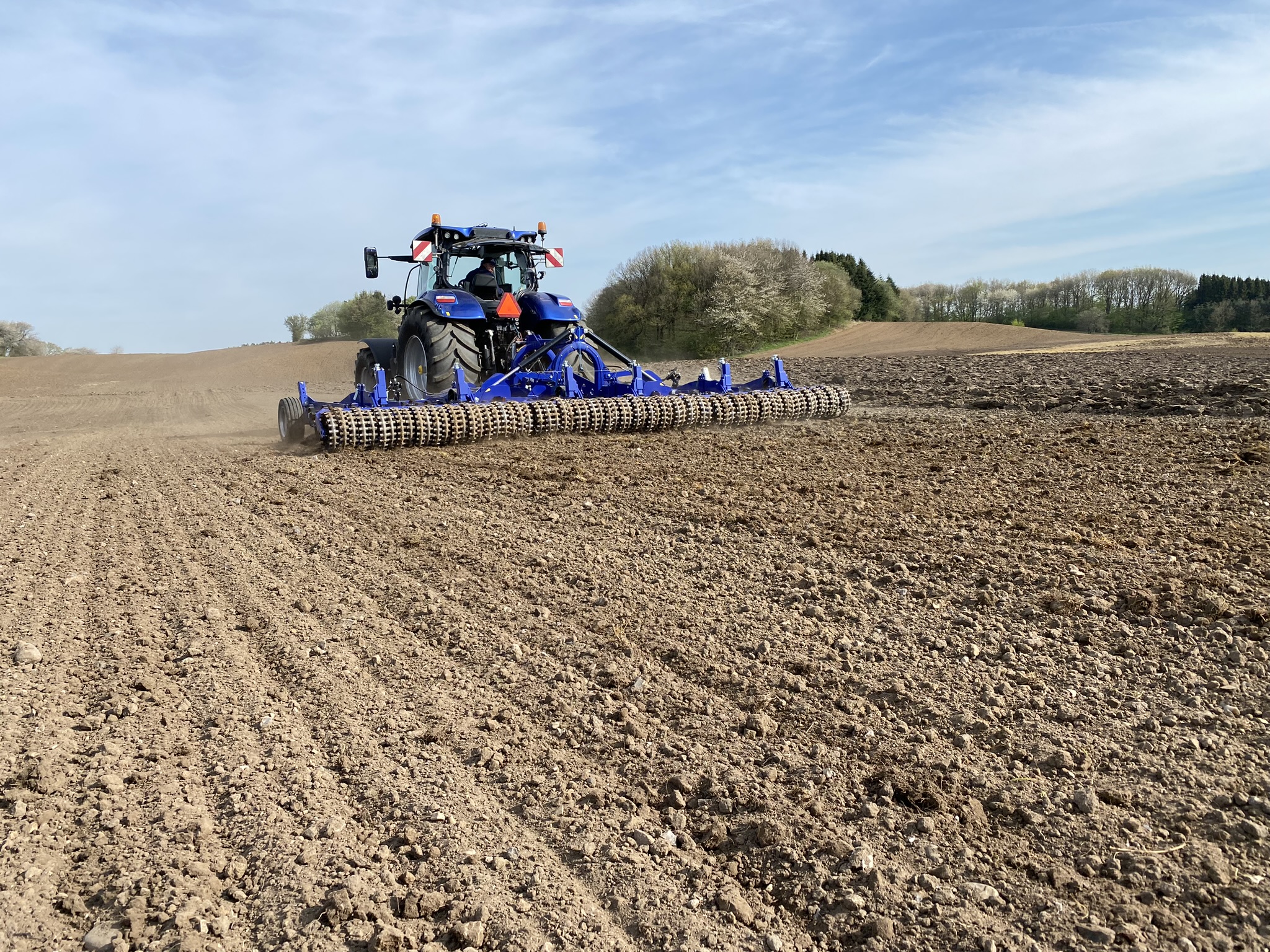 Concept
Our CULTILIFT is a good choice for seedbed preparation on small and medium-sized farms with all soil types
It is manufactured in the well-known DALBO quality and offers great value for money.
Our mounted seedbed cultivator comes with simple and thoroughly tested solutions as standard, which provides an affordable solution and excellent durability. The excellent programme of equipment makes it possible to adapt the CULTILIFT to your specific purpose, which provides you with better value and efficiency.
The various combinations of options allow the individual farmer to easily specify a CULTILIFT to fit their needs and soil type.
Standard equipment
CULTILIFT standard equipment
Fully hydraulic folding and unfolding of sections. Switching from
driving on roads to field operation without leaving the tractor.

4 rows of heavy duty spring tines, with 80 mm spacing and
350m between each row.
Ø400 mm rear cage roller.

Front levelling board.

Support wheels on CULTILIFT 700 and 800.

Strong frames made of quality steel.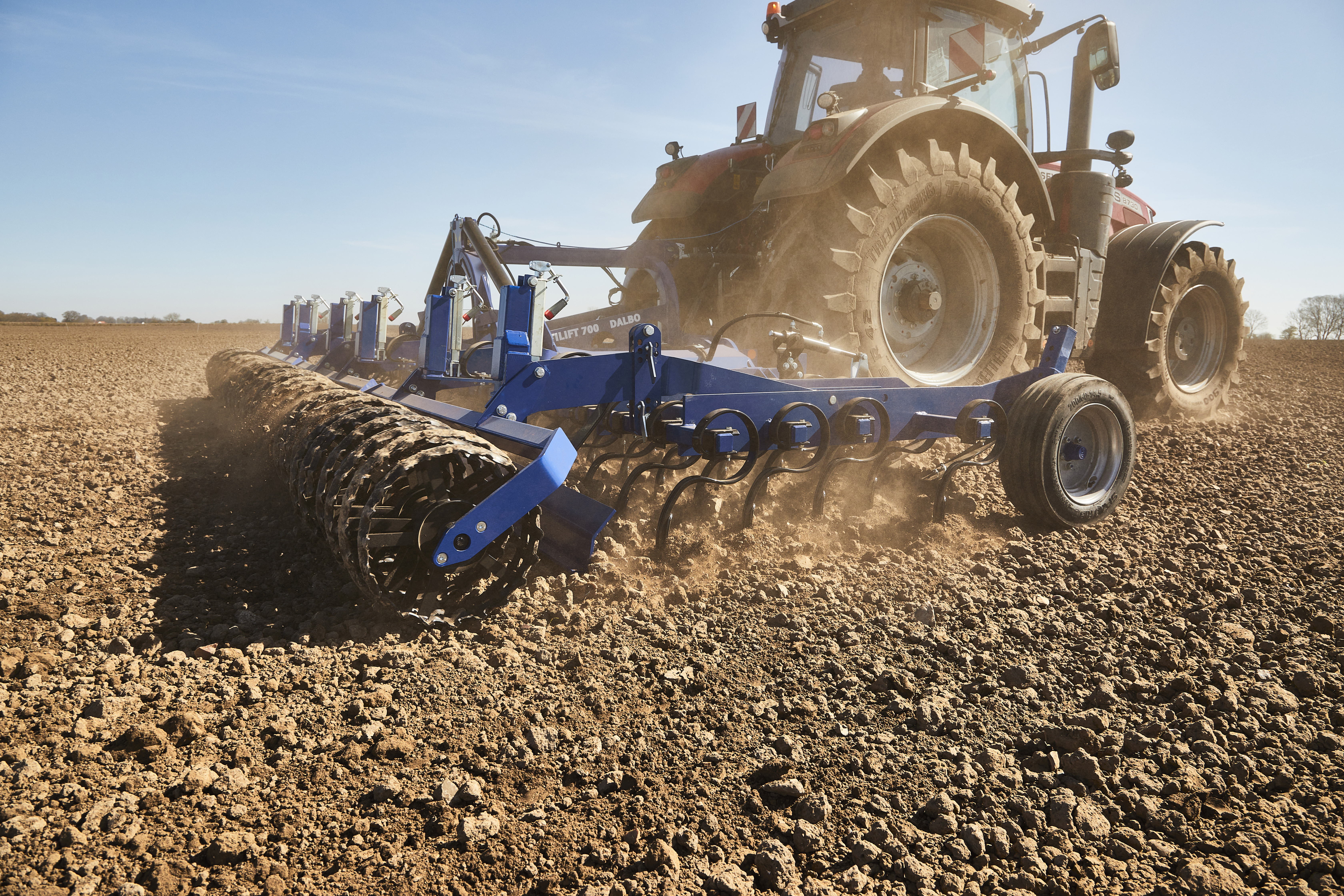 Harrow section
The harrow section on the CULTILIFT consists of 4 rows fitted with S-spring tines as standard.
Tine spacing is 80 mm evenly distributed over the working width and spacing between the rows is 350 mm.
This ensures optimal harrowing and cultivating of soil, as well as a good soil flow in the harrow.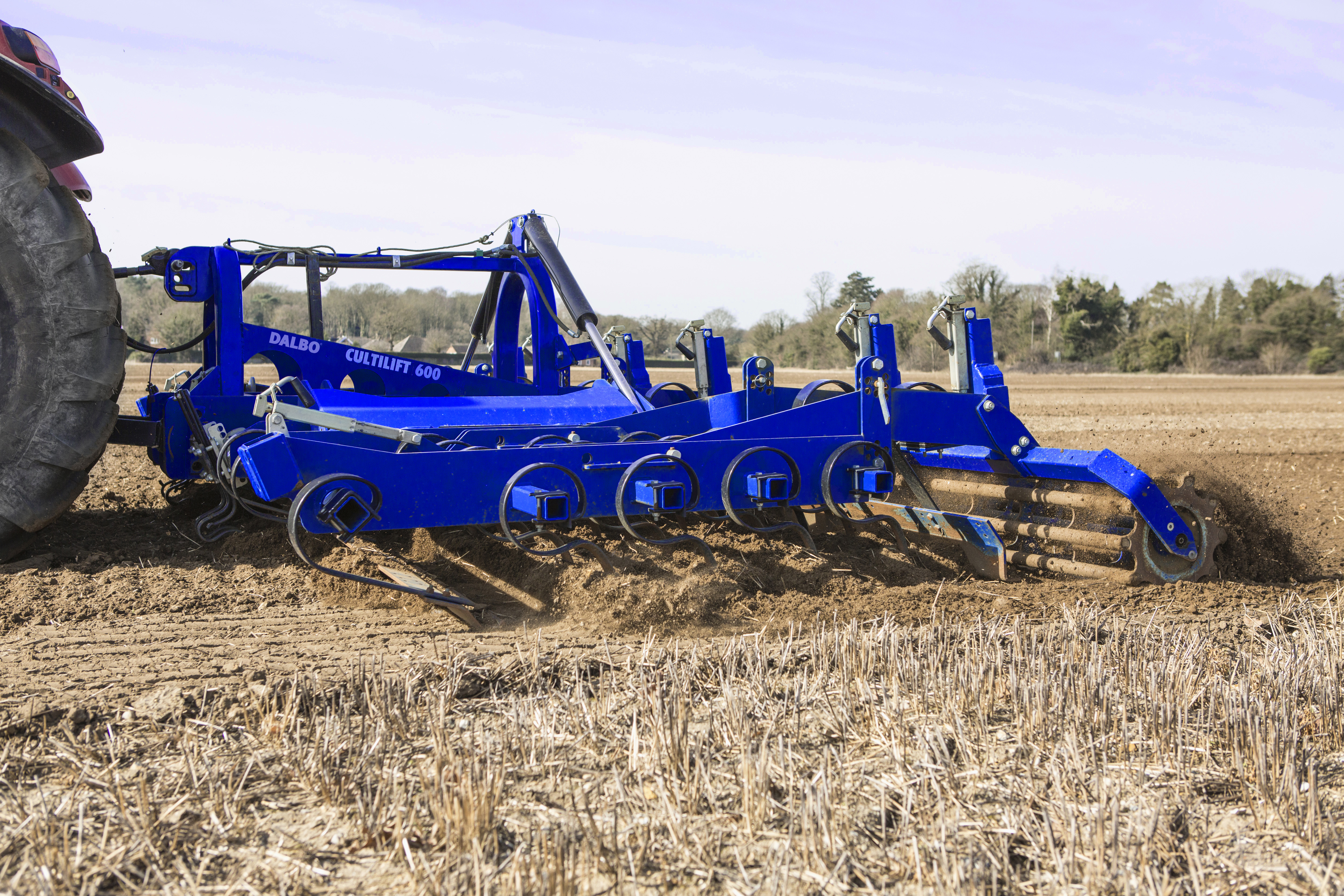 Levelling board
The board crushes clods and levels the soil before the harrow sections. This allows the soil to be packed, resulting in evenly leveled soil across the entire working width. You can also fit a full crackerboard and have the option to make it hydraulically adjustable across the entire working width.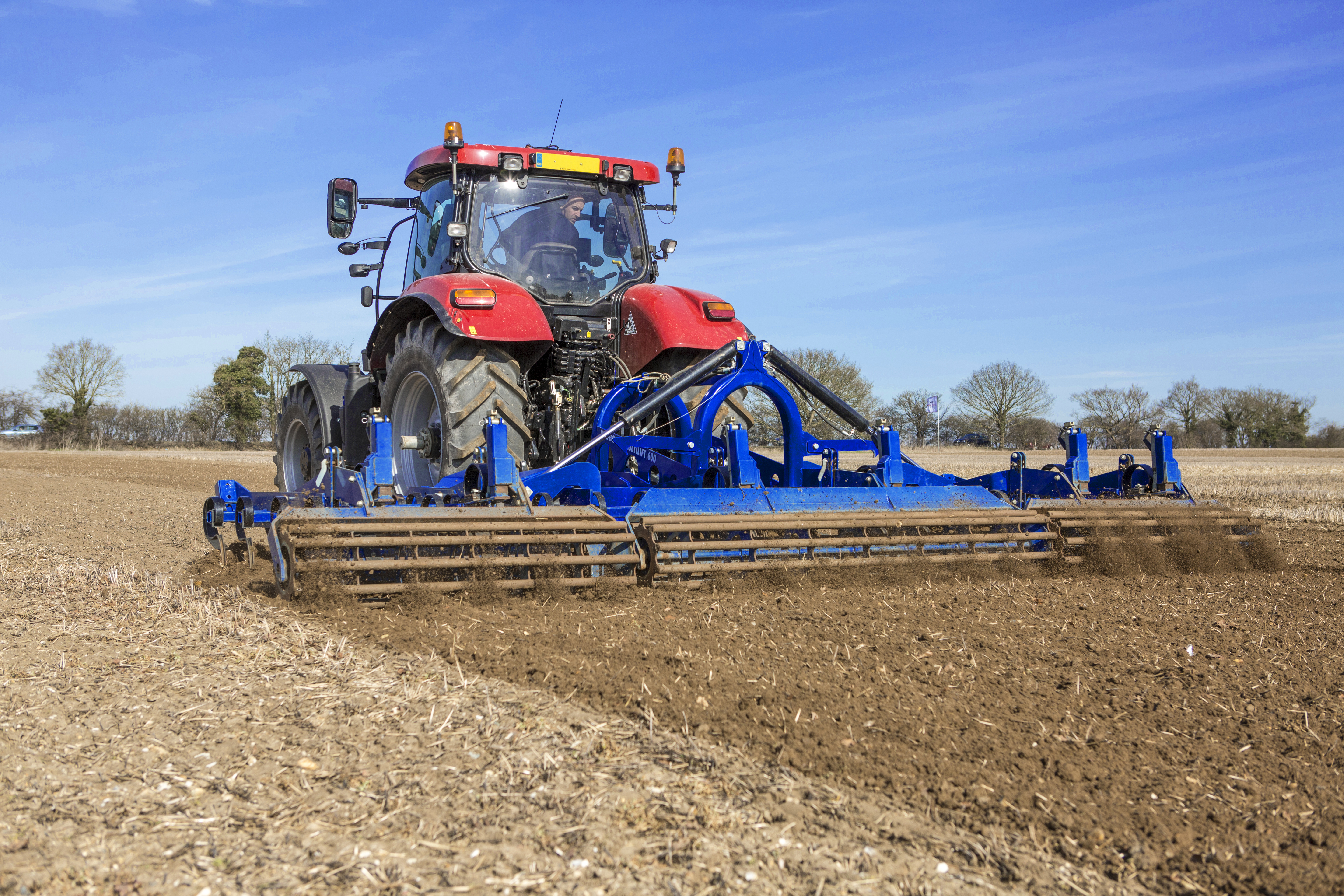 Cage roller
The CULTILIFT is fitted with a cultivation depth roller at the rear. This ensures that the harrow depth is precise and even across the entire working width.
The roller leaves a packed firm base with a porous surface, which creates an optimal foundation for a good seedbed.
Accesories and extra equipment 
Hydraulic adjustment of the front levelling board

Ø500/450 mm Crosskill roller, rear

12 mm rear harrow between the last row of tines and rear roller

Levelling board between the last row of tines and rear roller

Straight tines, 45 x 10 mm

Rear solid bar
Support wheels for 600

Track eradicators

LED lighting

Front cracker board

Ø600 mm T-rings