MEGAROLL 9-section 2130-2430
Our MEGAROLL is designed specifically for very large farms and offers record efficiency of up to 17.5 hectares per hour. MEGAROLL is not only impressive in size, but with almost a ton of ground pressure per. working metres and a transport width of only 3.00 m and 4.00 m in height, it is truly an extreme and unique roller.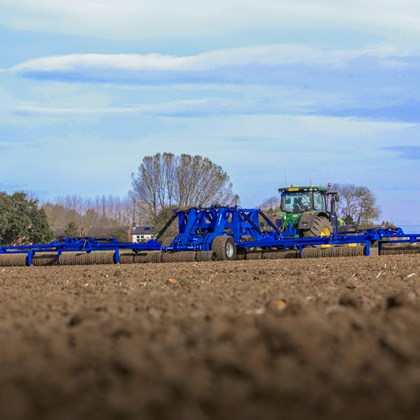 Working width
21,30-24,30 m
MEGAROLL 2130
SNOWFLAKE® 55 cm − weight/number of rings
20.750 kg/430 pcs.
Min. power requirements
300-450 HP
Hydraulic connections
3xDA, 1xSA
MEGAROLL 2430
SNOWFLAKE® 55 cm − weight/number of rings
21.690 kg/489 pcs.
Min. power requirements
300-450 HP
Hydraulic connections
3xDA, 1xSA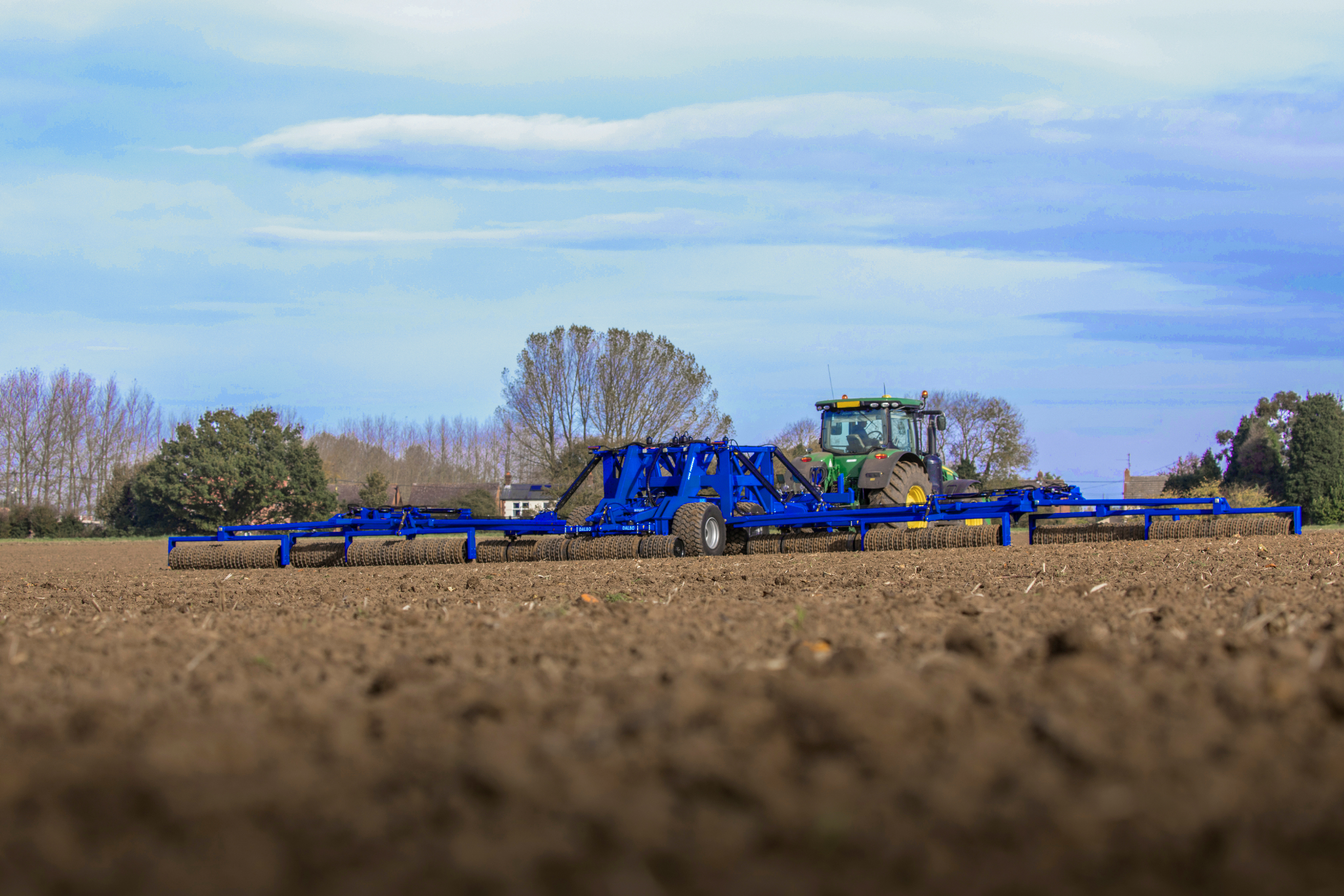 Concept
A MEGAROLL is a sophisticated, fully hydraulic roller with extreme capacity, and it is perfect for farmers who make ultimate demands
on size, efficiency, quality and durability
MEGAROLL's enormous size and weight make it a perfect machine for use both before and after sowing, on farms with many hectares and/or limited weather windows before and after sowing.
For the highest possible safety and comfort, the entire folding and unfolding of the roller sections can be carried out from inside the tractor and without the need for further manoeuvring during the process.
The best possible ground contact is ensured across the full working width of the roller via DALBO's proven hydraulic weight distribution system, the DUOFLEX system, and by central swivel suspensions on the outer two sections on each side. The five middle sections have our unique 3D pendulum suspension, which allows individual sections to ride over stones, while reducing the impact and load on rings and frames.
Standard equipment
MEGAROLL standard equipment
Fully hydraulic folding and unfolding of sections. Switching from
driving on roads to field operation without leaving the tractor.
Hydraulic jack.
LED lighting.
Ø60 mm shafts made of high-tensile steel.
Strong bearings.
SNOWFLAKE® rings with a 6 year warranty.
Coupling, drawbar or ball hitch.
Hydraulic weight distribution ensures an evenly distributed ground pressure over the entire working width, regardless of the
contours of the ground.
DUOFLEX with individual flexibility between sections.
Automatic transport security for optimal safety during
transport.
Bogie transport wheels with powerful suspension and
hydraulic brakes. 
Roller sections with the 3D pendulum suspension.
Approx. 900 kg pr. working metre.
Hydraulic connections: 3xDA and 1xSA.
Strong frames made of quality steel and high-tensile steel.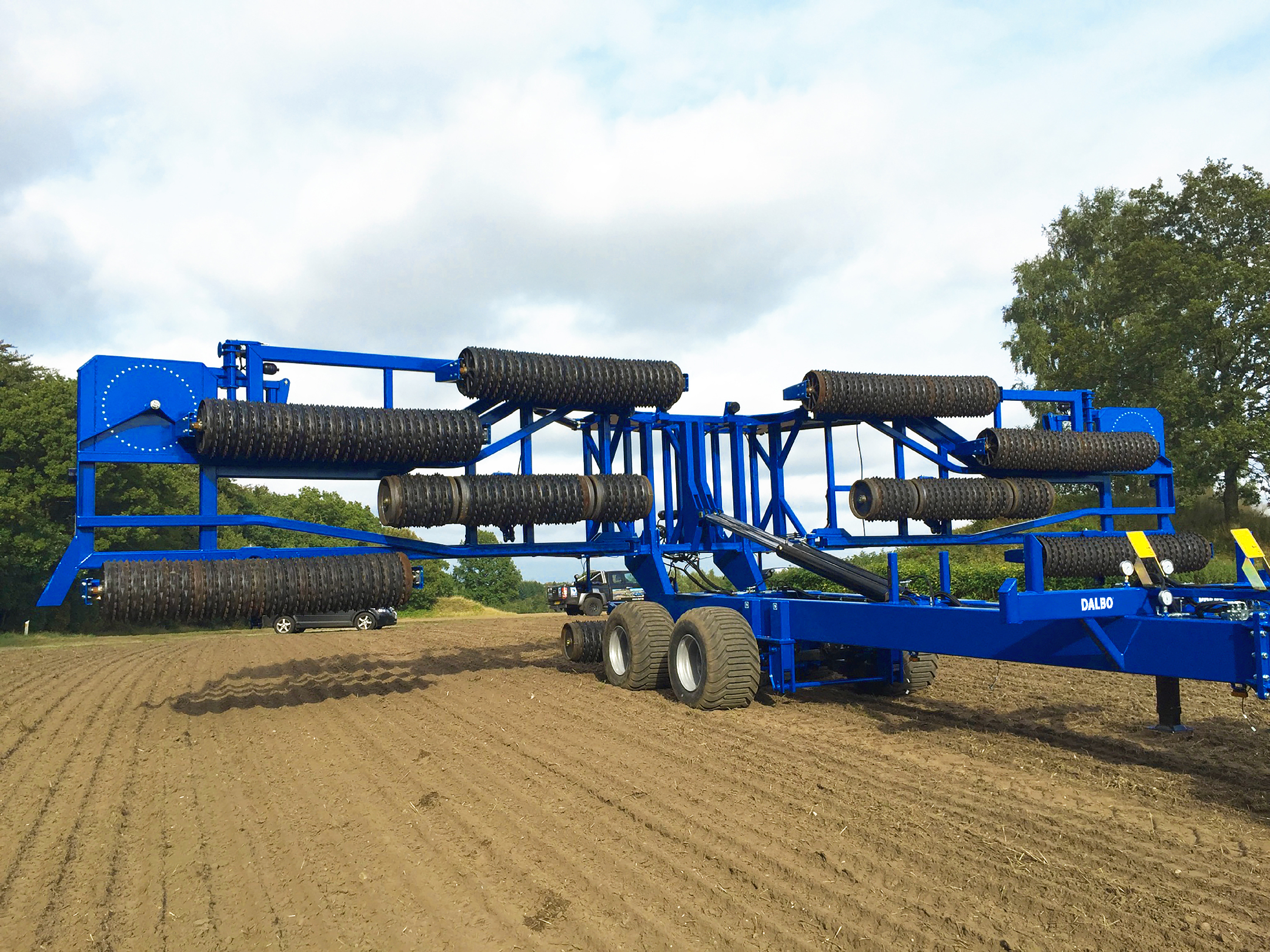 Roller rings
MEGAROLL is fitted with specially designed SNOWFLAKE® rings, which are made of Ductile high-tensile steel
The SNOWFLAKE® ring is used together with breaker rings and is suitable both before and after sowing.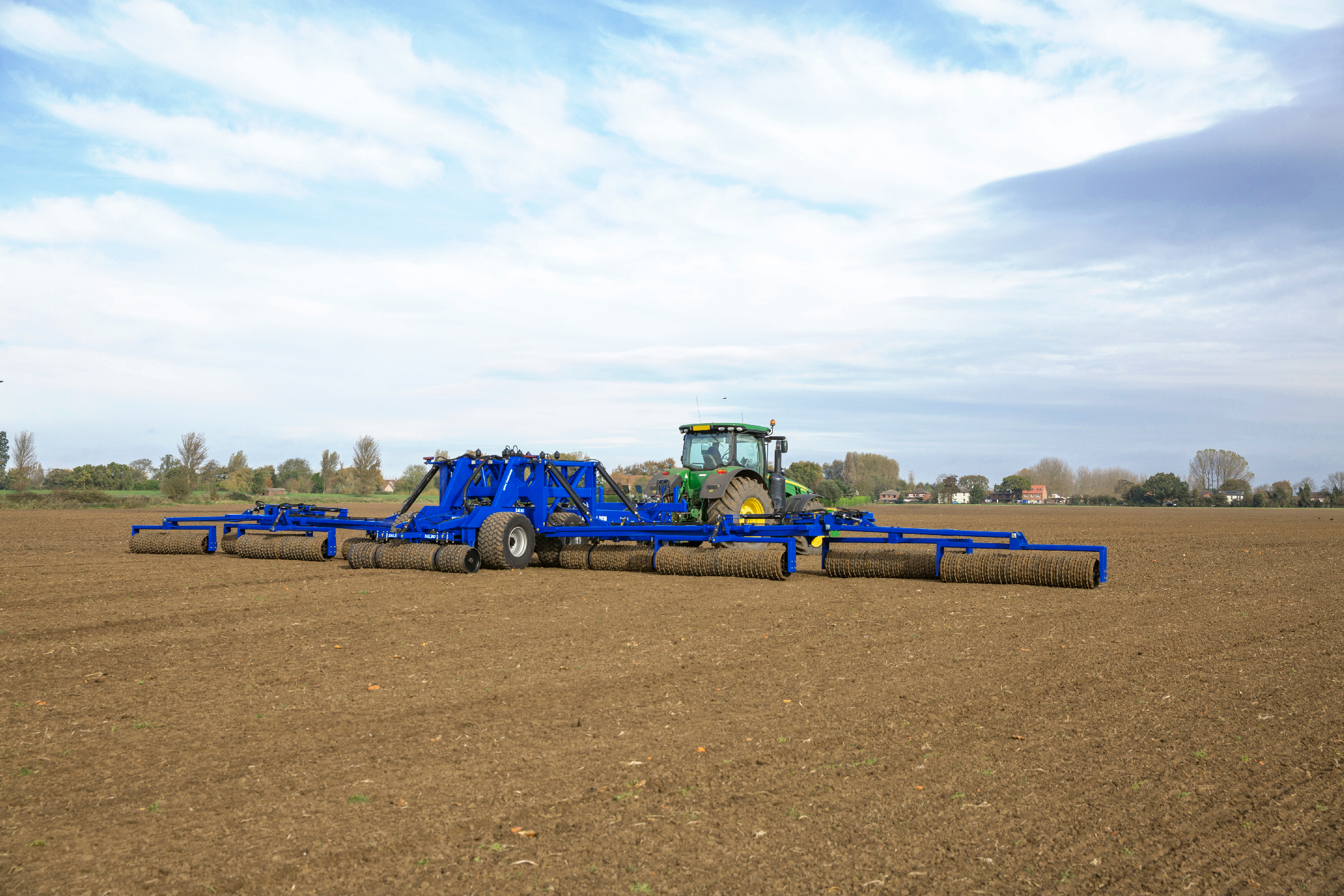 Hydraulics
The hydraulic system on the MEGAROLL ensures a controlled and stable folding and unfolding of the machine, so that the frames are protected during the entire process.
Do you have questions?
Contact your nearest dealer or one of our employees, who is ready for a non-committal talk about your needs.